Lately I've had my speaker / trainer hat on and it doesn't look like I'll be taking it off any time soon.
In fact, due to popular demand I'm going to begin running webinars to help my family, friends, fans, and followers learn tech, design, blog, and business skills.
So each Wednesday for the foreseeable future I will be online sharing and teaching on topics I get the most questions about. Will you be joining me?
To help you decide I'm posting the schedule below. Here is the link to sign up for the webinar notices and reminders.
The best part of all this is I'm making the live webinars free! Awesome sauce!!!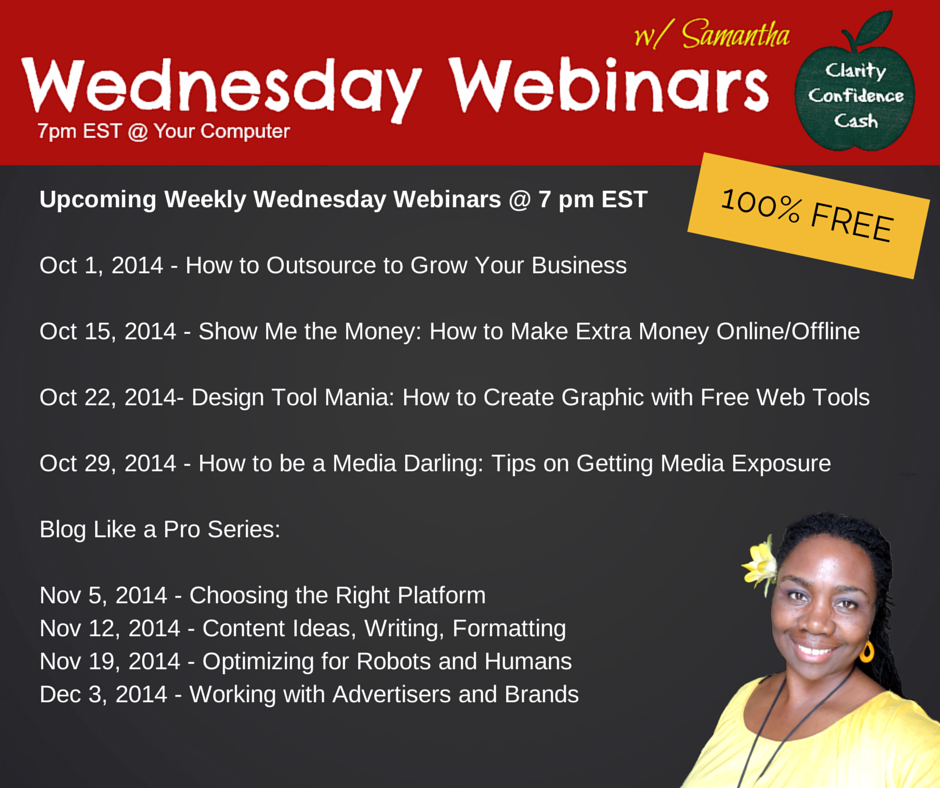 Here is the link again to sign up for the Wednesday Webinar notifications.
Let me know what you want me to teach and I'll prepare a webinar if I feel confident I can teach it.
Thanks for being a part of my life and for allowing me to share my knowledge with you!  🙂