It was my pleasure chatting with Sumner Davenport,  creator, author, and publisher of Stressed Out Moms Show Stress Who's the Boss!, to be on bookshelves by Mother's Day 2015. She also discusses her journey through stress, losing it all (including friends), and getting it all back. This was a fun conversation that I'm sure will inspire you to walk in your own brilliance!
Guest Bio
A real life example of an impassioned entrepreneur, Sumner M. Davenport began her career at age nine when she opened her first lemonade stand and a backyard carnival.  Throughout her childhood, she was inspired by successful business owners she met and interviewed. She used this early education as a foundation when she started her first of many unique and interesting entrepreneurial ventures at age 19.
Because of her successes and "failures", she is sought after as a professional speaker and she is quoted often. One of her quotes was voted by an independent group to be included in the Top 10 Healthy Thoughts of 2007. (Struggle ends where commitment begins.)  As a self-worth advocate and a proponent of self-investment rather than self-improvement, Sumner trademarked the phrase " The investments we make in ourselves always deliver the most profitable returns." She has been invited to return for several years to speak both at Calif Lutheran University, Creative Options Day; and as Facilitator Trainer for Conejo/Las Virgenes Future Foundation (CLVFF).
She is author and co-author of several books including, Solving the Entrepreneur Puzzle, the "G" spot, the ecstasy of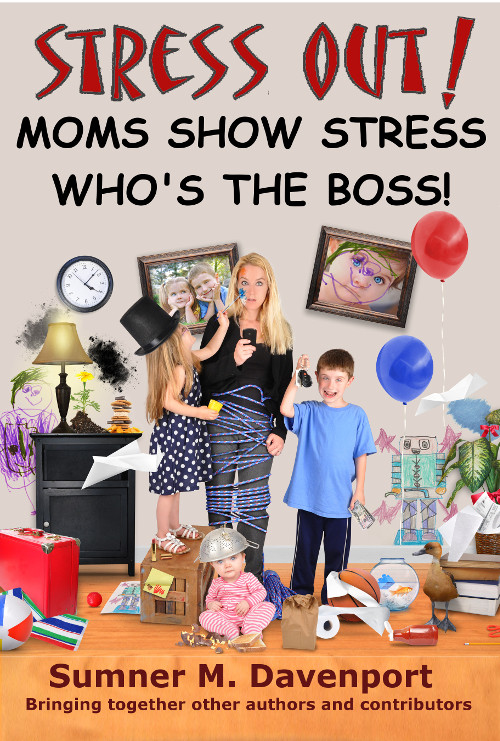 life through GRATITUDE; It Works with Simple Keys and the Stress Out series. (Stress Out, Show stress who's the boss™; Stress Out for Cats, Dogs & their People and the soon to be released Stress Out! Mom's show stress who's the boss.  A portion of the proceeds from all her books benefit selected charities.
As a publisher, Sumner works with emerging authors to assist them in achieving their goals in being a published author plus having their books reach their target market.
Sumner believes that in order for positive change to occur, individuals must be willing to speak up and take action. This motivated her commitment to work as a volunteer Guardian ad Litem empowered directly by the Los Angeles Superior Court advocating for children under court jurisdiction due to neglect, abandonment and/or abuse; Past Board Member of Friends of Child Advocates; Founding Board Member of 23rd Street Station, a Domestic Violence recovery and education charity; and as a volunteer and foster parent for Pet Orphans, animal rescue and shelter. She is an ongoing volunteer in support of Pearls of Hope® a non-profit that provides scholarships to children to have a lost a parent to breast cancer.
Sumner believes that information is powerful; however, application of knowledge and learning from experiences are priceless educators. She credits her best education to The University of Hard Knocks, with crash courses in taking risks and advanced learning from bouncing back
Connect with Sumner Online
Website: www.sumnerdavenport.com and www.momsshowstresswhosboss.com
On Facebook at facebook.com/sumner.davenport and facebook.com/StressedMomsHelpingMoms
Direct Connect: Sumner@sumnerdavenport.com Office: 800-569-8279