For Media inquiries, please contact: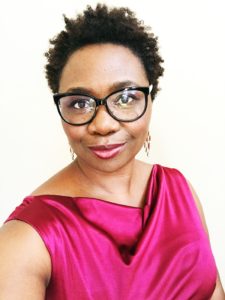 Samantha Gregory, Founder and CEO
Samantha Gregory Media, LLC. (SamanthaGregory.com, RichSingleMomma.com, BlyssBody.com)
Email: Samantha @samantha.com
Phone: 404-939-6179
Samantha Gregory, and the Rich Single Mommabrand have been blessed to make numerous media appearances including Essence, ABC Online, and Lifetime Blogs. Here are a few places she has shown up to share her story, her expertise, and her heart with listeners:
Print / Online Magazine Appearances:
ABC News Online: Why I Walked to School Alone and My Kids Never Will
Essence Magazine: Work and Wealth Holiday Shopping Challenge December 2013 issue (page 110)
DigitalRomance.com: 5 Ways Women Accept Crummy Behavior From So-Called "Nice" Guys
SheKnows.com: Mannies: Would you hire a manny?
FatWallet.com: 4 Financial Survival Mindsets that Scare Away Financial Success
MomItForward.com: How to Motivate Yourself During Difficult Times
AJC Decatur Book Festival: Emerging Writer's Stage
The Motley Fool: Confessions of an Amateur, Wannabe, Newbie Investor
The Successful Single Mom: Single Mom Bloggers You Should Know profile
DivorcedMom.com Reinvention: A Course in Self-Discovery
Yahoo Shine!: Women Who Read 50 Shades of Grey Secretly Want to Be Dominated
Teen Mom NYC: Go Bulk or Go… Some Where Else?
The Young Mommy Life: Motivating Single Moms
Adriel Booker:  4 Ways Single Moms are Thriving
Syndicated Appearances:
Type-A Parent: Various syndicated articles
BlogHer.com: How to Use Your Tax Refund to Make Extra Money
SingleDad.com (syndicated): Various syndicated articles 
Radio/Podcast Appearances:
In Da Streets Radio: Live Interview with Samantha Gregory
A Woman's Heart Radio podcast: A Conversation with Samantha Gregory
Diamondnaire Radio: The Diamondnaire Lifestyles featuring Rich Single Momma
The Relationship Buzz Radio: Relationship Buzz: Black Taboos We Can't Conquer What We Won't Confront
Denise Bolds (The Bold Lioness Show): Denise Bolds: A Coalition of Single Motherhood
Co-Parenting Matters: Co-Parenting Matters: Co-Parenting Teens
Samantha is available as a guest, expert, or co-host on your podcast, web show, radio, or television segment.