Google Helpouts is dead. That is the notice I got today via email. At first I was confused about why I was getting the email. I wasn't a provider so what did it matter to me? Then I vaguely remembered applying to be a provider but I NEVER heard from them. I got no email approving or rejecting me. It would have been nice to know the secret formula for entry, but alas it was not forthcoming. I think this may have had something to do with why it closed.
There are plenty of discussion about the importance of having a plan B or C when things like this happen. Don't put all your eggs in one marketing basket. Diversify and above all make sure your content is on your own platform. So what are the alternatives? Where can you go to offer live one-on-one coaching, consulting or training sessions? I'm glad you asked. Here are 3 places to set up shop and give people the virtual consulting, coaching, or training they need and want.
Pop Expert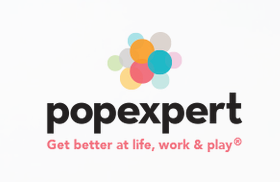 Pop Expert came on the scene a couple years ago with a video chat platform to teach classes and do consulting with clients. The consultant/teacher and client/student meet in a private area within Pop Expert to have their session. You can take notes on the side and refer to them when you need them. The fee for the provider is 10% if you bring clients into Pop Expert and 20% if they are referred. You can give free sessions and coupons to attract new clients. The only downfall in my opinion is the sessions are not recorded. Bummer. Overall it is easy to set up and it is a nice user interface. Payments are sent directly to your bank account.
24Sessions.com (BETA)
A new player on the scene, 24Session.com is a European company that gives experts the opportunity to share their expertise with people who need their help. The user interface is nice. It connects directly with LinkedIn so it pulls your profile information into the system. I think it's nice because you do not have to type all that information over again and it pulls in your recommendations too. They charge a 15% commission regardless of whether you bought the person on or they referred them to you. There is no session recording for this platform.
Skype

The good old standby Skype is available for the expert who wants to deliver classes or consulting on this tried and true tool. The connection is great (mostly), especially if you are hardwired in. Both people must have Skype installed and call quality can be questionable. You can do audio or video session and you get to keep all the money. The downfall is you will have to piece the invoicing, payment, scheduling, and other administrative tasks together. Otherwise it can be a disjointed process.
Whatever you decide to use you can be sure the disappearance of Google Helpouts does not have to drastically affect your business. Sign up on one of the websites I've mentioned or do it yourself with Skype.
What alternatives to Google Helpout are you using? How is it working for you?