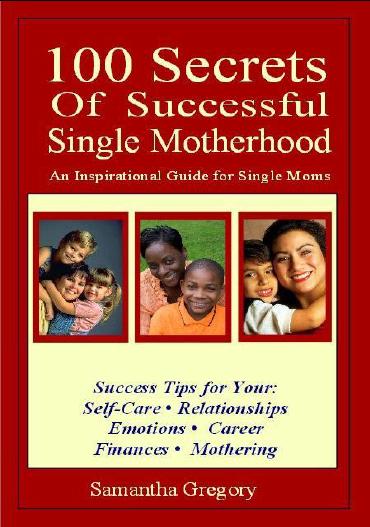 Are you ready to move to the next level in life? Are you tired of being depressed and frustrated? Have you been looking for a book that will show you how to feel successful and alive?
If the answer to these questions is yes then 100 Secrets of Successful Single Motherhood is just the book you are looking for. This book is not about the law of attraction, but about the law of manifestation through decisive action.
You won't find any potions, magic, or get rich quick schemes within these pages. But you will find practical, common sense tips to help you succeed and define your own destiny.
Place your order now to get this incredible eBook that is packed with valuable tips and secrets to success for every single mother.
This book:
• Written especially for women who are single moms by choice, divorce, or widowhood; as well as those moms whose husbands are way because of work (i.e. military, truck driving, etc.)
• A quick read stuffed with valuable information for busy single moms
• Focuses on building an arsenal of success for now and the future
• Filled with tips, online resources, and governmental links
• Short on pages but long on impact
• Compassionate and encouraging
By the time you are finished reading this incredible book you will know how to design your own life. You will be in control of your emotions so that child support becomes a matter of business instead of an emotionally charged drama.
You will learn how to negotiate affordable childcare through the personal network you will develop. Never scramble around for that last minute sitter again.
When you need money for a trip, a home repair, or a pair of shoes for your child you will have it waiting for you in your bank account. You will learn the secret of struggling less and thriving more.
Learn the techniques of having well-behaved children; it is not as hard as you might imagine because when your perspective changes your children change. Your love life will change too when you learn the techniques of self-sufficiency and rational thinking.