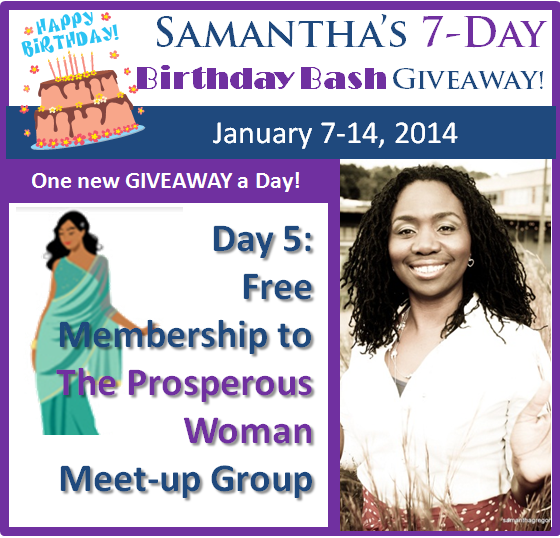 Today's giveaway is something every woman will receive. The Prosperous Woman Meetup group is a local and virtual place for every woman who is ready to take their financial and personal life to the next level can join.
You can join the meetup for free for six (6) months. That is my gift to you!
As a new group you are getting in on the ground floor of this movement to become Positive, Powerful, Prosperous, and Poised women. You will lead the charge in becoming, growing, and inspiring change in yourself and the women around you.
There will be local meetups in Atlanta and also Virtual (online) meetups which will give you the opportunity to meet like-minded women.
Thanks for taking the step to join me on this path to prosperity.