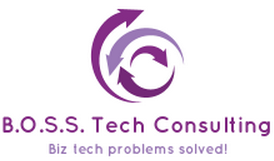 Business Automation & Performance Improvement
Is your business performing like a well-oiled machine? Are you experiencing bottlenecks in service? Are your customers frustrated and looking elsewhere? Business process improvement and automation is the solution! 
Reduce bottlenecks in your business because of manual processes. Instead, improve your business performance with automation!
Get a FREE initial assessment then I'll recommend a strategy and tools to go from sluggish to peak performance.
Contact us for back-office process improvement, automation, strategy, and training. I'll take your business through assessment, gap analysis, and recommend the best performance-enhancing process for you. Next, I'll recommend the best business tools to automate your process so you can have a hands-off experience while making your customer feels like royalty. 
Once the assessment is complete you can choose one of the packages below. I will then develop a strategy that allows your business to perform the best and then design a business back office that is set up to best serve you and your customers.
Virtual Back Office System Setup (vBOSS) Services
Virtual Mailbox (Post Scan Mail)
Mailing List (MailerLite, MailChimp)
Invoicing (Square register, Wave, Freshbooks, Paypal)
Phone Setup (Google Voice, PicUP)
vCard (Inigo, CamCard)
1-page Website (CloudPress or Strikingly)
Receptionist (Reception HQ)
Order Processing
Payment Processing (PayPal, Stripe, Square)
Contact and order Forms (AirTable, Google Form)
Lead magnet and Landing Pages (MailerLite, LeadPages, InstaPage)