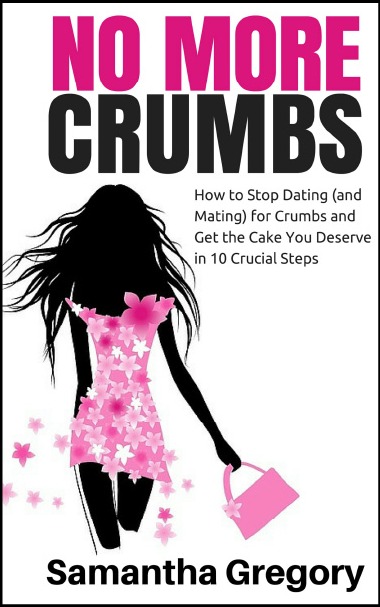 5-Star Rated Book by Samantha Gregory
If you are feeling stuck in dead-end dating scenarios you must keep reading to discover how to go from dating for crumbs to dating to becoming a cake connoisseur. Take it from me, I was there. Stuck in a dating/relationship rut without a clear path out. I learned the 10 crucial steps I needed to take to get the cake and stop settling for the crumbs. You can too! This book is for teens, college women, and professionals who want a guide through the murky waters of dating and a clear path to attracting a quality man!
No More Crumbs: How to Stop Dating (and Mating) for Crumbs and Get the Cake You Deserve in 10 Crucial Steps! takes you from crumb snatcher to cake connoisseur. This book shows you how to change 10 key things in your life so you start seeing results in less than a month. You will:
✓    Discover the #1 technique to make quality men notice you
✓    Learn the 3 Truths that will make you instantly more attractive
✓    Find out how to use your intuition to successfully guide every relationship you have
✓    Learn how to get the cake you deserve instead of accepting nasty old crumbs
✓    Get actual scripts that show you what to say in different circumstances
Take this book home and learn how to move from crumbs to cake in 30 days or less!