Who is Samantha Gregory?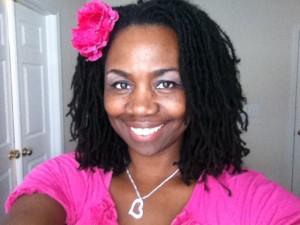 I learned a few years ago that I am an INTP. On the Briggs-Myers or MBTI personality type chart that means I'm an introverted, intuitive, thinking perceiving person. I'm in good company with the likes of Einstein, Lincoln, Marie Curie and other famous INTP people. We comprise 1% of the population and as a woman that number is even smaller. Regardless of all that, I'd say I'm one swell little lady, with big ideas and an itch to share those ideas with the world. I'm a daughter, a mother, a friend, and a sister. For you dear reader I wear a different set of hats; I am your resident:
Encouraging, Inspiring, and Empowering
I am involved in ministry to single moms. My reasons are two-fold. First, I am a single mom and know the struggles this special group of women face. Second, I have a passion for encouraging the most down and out single mother to strive for a better life. It is not always easy and there are people who will try to hold her back. But with determination, motivation, and a lot of encouragement she can succeed. My two websites, Rich Single Momma and Single Moms Rock! ™, are my way of reaching my single mom sisters.
Author
What's a writer if you haven't written a book or at least a handful of ebooks. I will not disappoint you because I have written several books including:
The Simple Outsourcing Guide
The Simple Online Business Guide
79 Money Tips to Turbo Charge Your Financial Life
The Daycare Profits Handbook
No More Crumbs: How to Stop Dating (and Mating) for Crumbs and Get the Cake You Deserve in 10 Crucial Steps
Stop Whining and Start Winning Child Support (Coming Soon)
The Single Mom Grant Guide
100 Secrets of Successful Single Motherhood. This book filled with tips and resources to help single moms who want something better out of life.
Writer
I am a writer with a degree in English. I spent time as a technical writer at NASA in Huntsville, AL. I've also written numerous articles on various topics. You can read those articles on this site and my other ones. I enjoy writing for the web and sharing my opinion or facts about numerous things. My niche is self-development.
Editor
I am also an editor. Sometimes people like to write their own words and have someone else review it. I think I do that best and really enjoy sharing ideas to make the writing clearer and more engaging.
Blog and Internet Marketing Consultant
I am a blogging and internet business development consultant. Having a presence on the internet is becoming a central theme in business. Blogging is a big part of that model and is here to stay. Sometimes setting up a blog can seem overwhelming. Deciding what to write about, how to design it, and how to get people to visit are all tasks that I've engaged in and have been successful.
Helping people develop an internet presence is very enjoyable to me. Whether you are coming online to expand your business and get the word out or setting up a new internet business, I'd like to assist you. There are many elements to getting online and marketing your business. Internet marketing is unique and including it in your marketing mix is a smart decision.
So there you have it…my reason for being on the web is to help and encourage people with many different things. Most of what I offer is free because I've gained so much by being online. This place is rich with information so I'd like to add my part to the mix.
Feel free to explore and take what you want. Just remember to pay it forward in some way. I'm glad you are here!