Getting Started
You are phenomenal no matter the heartbreaks, bad breaks, or mistakes you have experienced. Learn how to live out that truth with my women's empowerment coaching now.
Allow me to encourage, inspire, and empower your audience to recognize their worth, embrace their freedom, and attract love (and wealth)! I'm available to be a keynote, panelist, or workshop speaker.
Listen to the Brilliant Beauties podcast featuring career and business women around the globe. You can also request to be on the show and share how you are letting your brilliance shine through in your daily life!
Since working with Samantha, I am happier and excited to discover the power of creativity by sharing my experiences, life skills, and participation with others! I now express my truer feelings in every single aspect of communication, both personal and professional. I have earned a promotion at work.  I have begun a couple business-style endeavors, of which the clients and associates are powerfully sharing in the blessings and reciprocate their appreciation with kindness and participation. Ms. Samantha Gregory, thank you for accepting your assignment to share your heart with all those soon to fill your soul!
  Shirlynn Evans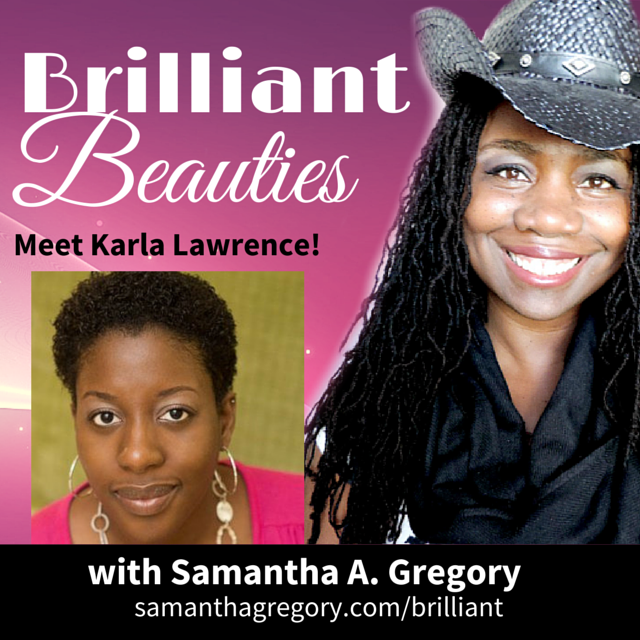 Podcast: Play in new window | Download This is an audio replay of a video chat I had with Karla Lawrence, Mixed Media Artist and Therapist. I just had to share it with you because she is phenomenal. Karla is one of the most Brilliant Beauties I know. Listen in as she...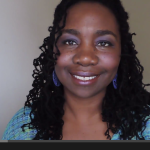 Samantha Gregory is a women's empowerment author, speaker, coach, and podcast host. She has lived through domestic violence, chronic depression, low self-esteem, and single motherhood!
Today she is happily discovering and living the life she was born to live. Her greatest desire is to encourage, inspire, and empower women and teens. She wants to show them the way and tell them the truth about their greatness, their genius, and their future.
She firmly believes we don't have to barely survive, but we have the ability to thrive!
Contact her today to speak or facilitate a workshop for your organization.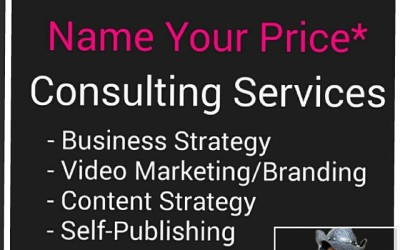 Have you been thinking about starting a business, a blog, a book, or building your brand in 2015? We are in the last month of 2014 so what better time to get started on your goals! Not Sure How to Begin? The problem may be that you don't know where to begin or...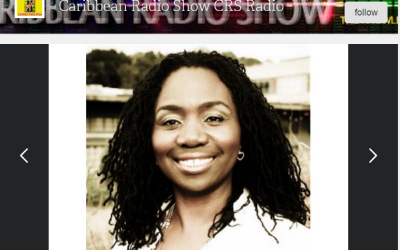 Finding Your F-Factor  Secrets to Attract the Man You Really Want This is the name of the show I did earlier this month on Caribbean Radio Show with Dr. Nivischi. I enjoyed talking with her and the audience about Flattery vs. Feelings. The conversation was both...
Over the last three years my friends and I set out to prove that black people do read! We also proved that women, black women can be true friends, bond, and support each other. This kind of friendship is hard to come by so when you find it do whatever you can to...