Getting Started
You are phenomenal no matter the heartbreaks, bad breaks, or mistakes you have experienced. Learn how to live out that truth with my women's empowerment coaching now.
Allow me to encourage, inspire, and empower your audience to recognize their worth, embrace their freedom, and attract love (and wealth)! I'm available to be a keynote, panelist, or workshop speaker.
Listen to the Brilliant Beauties podcast featuring career and business women around the globe. You can also request to be on the show and share how you are letting your brilliance shine through in your daily life!
Since working with Samantha, I am happier and excited to discover the power of creativity by sharing my experiences, life skills, and participation with others! I now express my truer feelings in every single aspect of communication, both personal and professional. I have earned a promotion at work.  I have begun a couple business-style endeavors, of which the clients and associates are powerfully sharing in the blessings and reciprocate their appreciation with kindness and participation. Ms. Samantha Gregory, thank you for accepting your assignment to share your heart with all those soon to fill your soul!
  Shirlynn Evans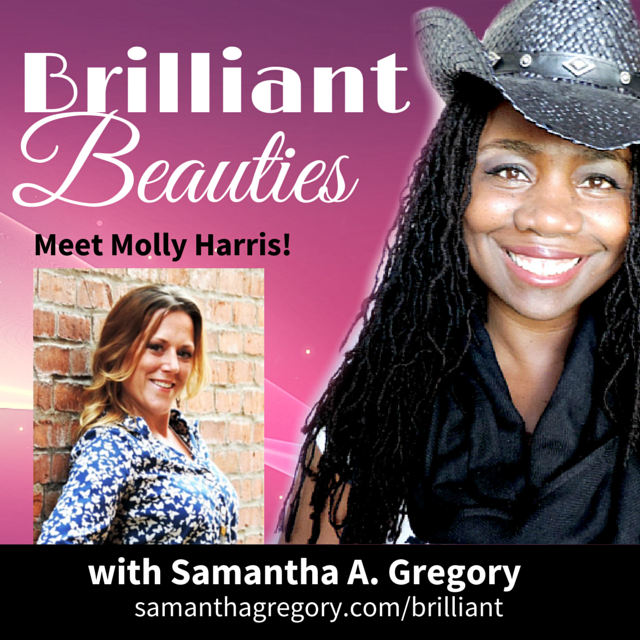 Molly Harris is a Life-Style Curator and board certified occupational therapist. Her approach blends science + soul to help people empower their lives. She works with people to help cultivate a harmonious, vivid lives by examining their habits, roles, routines +...