I help public and private sector organizations with SharePoint, business process improvement, and technical training. My education, experience, and expertise along with my customer service focus make me an in-demand, top candidate in my field.
Your audience will come away inspired to take action in their lives after hearing how I went from struggling stressed-out single mom to shaking hands with top brands and CEOs in the public and private IT Sector.
Training
I provide IT, Social Media, and Personal Development training to corporate and community organizations. You will get professional and personalized results every time. On-site and online options available.
FREE STRESS MANAGEMENT TRAINING FOR WOMEN
Stress is the root cause for most illnesses and disease. It's that fire breathing dragon that stays at the back of our necks threatening to barbecue us at any moment.
But there is good news! We don't have to cower under its fiery blaze. We can slay the stress dragon and live our happily ever after.
Today professional women face the dragons of stress more than ever. It's manifested through insomnia, female health problems, relationships, and business.
It affected me for as long as I can remember and caused irreparable damage but I found a way to slay those dragons and have a 90% recovery. I went on a quest for wisdom and found the answers that turned my life around.
In this free training, I will share six stress slaying strategies I used to go from poor health, negative energy, and anxiety to radiant health, positive energy, and calm confidence.
Get the 3-Step Activate Your Awesomeness Formula 
Hiding the beneath the surface of every human is the potential to be amazing, awesome, or even brilliant. Unfortunately, we hide the genius that is us. It's time to stop hiding and start living an unstoppable life.
We can do so much more in our families, communities, and the world when we step outside of the norm, the tradition, and into our purpose.
Click to get access to the Activate Your Awesomeness Formula, a short video training program designed to encourage and empower you to take the action you must take if you will live in your awesomeness! 
Isn't it your time to be, do, have everything you want out of life?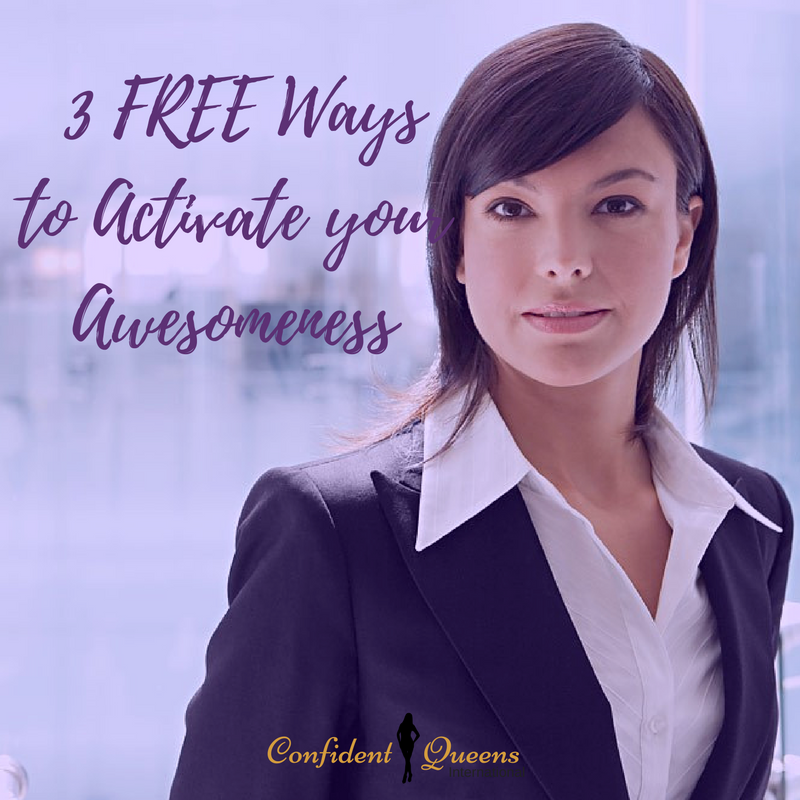 BLOG | BUSINESS | BOOK | BLYSS BODY BUTTER
by Samantha A. Gregory